When people hear stories of border radio they immediately think of the Mexican "border blasters" along the southern border that beam their supercharged signals into major markets in the USA. To a lesser degree, there is a similar situation at the northern border with Canada. The Canuck border stations near the northwest corner of Washington state are not specifically set up to grab American listeners — but that does happen. They have better signals locally than big Seattle stations, so Vancouver B.C. radio attracts listenership in the U.S. 
Back when AM was king in the 1960s and '70s, the two foreign signals that drew in pop and rock listeners were CKLG and CFUN. Big name jocks from Vancouver included Red Robinson (click HERE to read about Red), Roy Hennessy, Fred Latrimo, Daryl B, Dave Palmer, Rick Honey, Terry David Mulligan, John Tanner, Tom Peacock and many others.
In Bellingham, CKLG was the bigger factor because it had a much stronger signal (click HERE to read about CKLG-73). However, listeners in the northern county had better reception of CFUN than us city dwellers did and often they grooved to 1410 CFUN. Personally, I heard more of LG-73.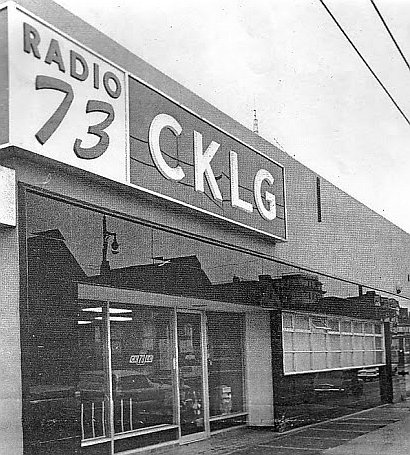 A memory from 1967, when I was 15 years old, was the time Real Roy Hennessy and Fred Latrimo recorded a parody of "Ruby Tuesday" by the Rolling Stones. I had heard a few song parodies but they were all nationally popular artists; for example, Spike Jones or Stan Freberg. This time the spoof was produced by big city radio deejays — an early version of what Bob Rivers became famous for in Seattle. Although, in this case, the two guys sang the tune themselves.
Not surprisingly, the bit was on a cart. Nobody would have paid to press it to vinyl. The duet was named "Grubby Thursday" and the jock's first names, Fred and Roy, were merged to come up with the artist name Froyed.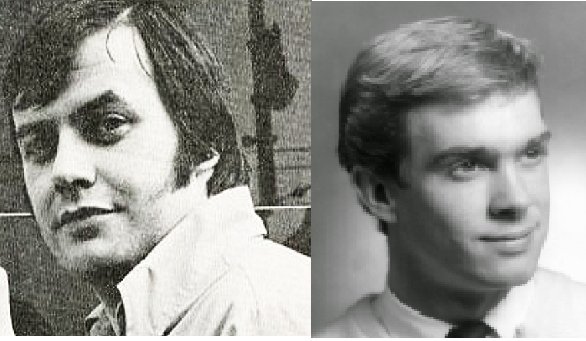 The original recording has been lost. But in 1968, CKLG deejay Daryl B had played the cart on his show as an oldie. A tape was rolling and that recording was preserved as was the parody song he played.
Hennessy and Latrimo were funny guys with lots of personality. Daryl B was a good jock in that big voice exciting kind of way. (Fred and Daryl have since passed). In the video thumbnail below, that is Daryl B at the right. The other two guys are, of course, Hennessy and Latrimo. Go ahead and start the video player to hear Daryl B introduce and play that 50-year-old Vancouver B.C. classic "Grubby Thursday."
(L-R) Hennessy, Latrimo and Daryl B
Click on the names below to read about these broadcasters who were popular in Bellingham and Whatcom County, including nearby Canadian legend Red Robinson:
Danny Holiday (KPUG)
Dick Stark (KENY & KPUG) 
Kirk Wilde (KPUG)
Gary Shannon (KPUG)
Mike Forney (KPUG)
Jay Hamilton (KPUG & KBFW)
Bob O'Neil & Marc Taylor (KPUG)
John Christopher Kowsky (KPUG)
Haines Faye & Rogan Jones (KVOS & KGMI)
Tom Haveman (KENY & KVOS)
Red Robinson (Vancouver B.C.)