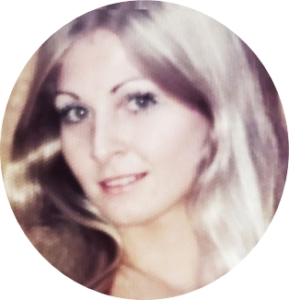 Followup to the information above: It was on Nov. 21, 2022 that Rick Derringer had the answer fans had been waiting for. He was asked on Facebook for the name of the dancer in his 1975 "Hang On Sloopy" video. His answer was "Lisa somebody." As we knew, he didn't know her, other than by her first name. Lisa Leonard Dalton is 100% the Sloopy Girl dancer in that classic music video. Rick says so!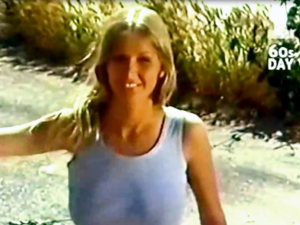 A short music film, we would call it a music video today, was shot in 1975. Rick Derringer updated "Hang on Sloopy," a song that had been a #1 hit for his band The McCoys a decade before. Those of us in the category of former radio deejays will remember the Sloopy tune. The big hit was in 1965, but the film shoot from '75 has turned into an online sensation. The two covers of the same song, along with other versions performed by Rick over the years, have created confusion. For those persons who wish to investigate this further, the speeded up reggae version of "Hang On Sloopy" came out on Rick Derringer's 1975 album called Spring Fever and the Sloopy track was also released as a single at that time. The main attraction, more so than the cover of the classic song, was the mysterious and previously unidentified "Hang On Sloopy" dancing girl.
Various versions of the video appear on YouTube and social media. It has been viewed by more than 40 million people around t.he world and that number grows daily (Click HERE to watch it). "Sloopy Girl's" true identity has remained a mystery. Theories have been widespread and inaccurate. They are mainly based on gossip, online rumors, mislabeled photos, in general wrong information, urban legends and myths. That situation changes today.
The story of the "Hang On Sloopy" dancer must be told by Lisa Leonard Dalton. She was a teenager, living in LA (Woodland Hills) with her parents, when she appeared as "Sloopy Girl." Lisa has provided photo evidence, a believable timeline, and more than a dozen witnesses
support her claim of being the authentic "Sloopy" dancing girl. Those witnesses include her former male dance partner in the '70s, her high school classmates, many other friends and all of her close relatives who grew up with Lisa. For the first time, photos of Lisa in her youthful years will be available online. That has never been the case before.
This documentary is based on research completed in the span of a year at Puget Sound Media (now QZVX). It is narrated by Gary "Shannon" Burleigh, one of the great Pacific NW Top-40 radio voices of the 1960's and '70s. Lisa's story must be told with a backdrop of the sights, sounds and pop culture of the musically diverse era. Our only goal was to collect evidence, to verify facts, and to preserve this moment in Rock 'n' Roll history.
The video has been posted at YouTube, because of the site's huge international audience. This project is completely nonprofit and noncommercial. However, YouTube now monetizes all videos. Any ad revenue YouTube collects from the views of this video will be retained by YouTube and, as applicable, split with copyright license holders of this material from 50 years ago. None of the proceeds from views of this video are distributed to Puget Sound Media (QZVX) or any persons affiliated with this production.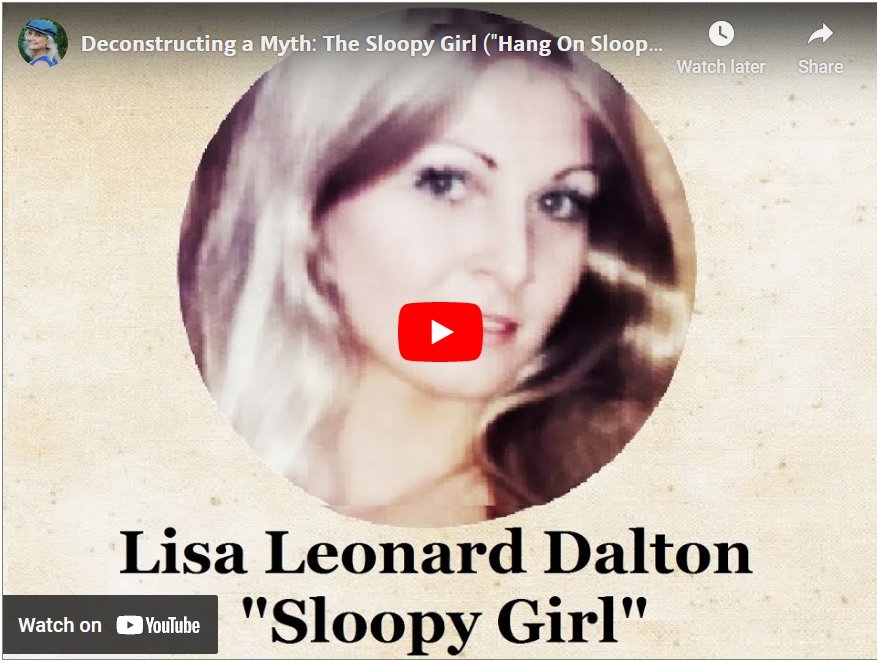 Addendum 2022: Since this author became involved with the "Sloopy Girl" saga, various videos and posts that I have written now total about 4 million views. Add in the rest of the "Sloopy Girl" universe (there are dozens of videos and articles online) and that number of "Sloopy" views reaches in excess of 40 million. Puget Sound Media (QZVX) is staying on top of this story.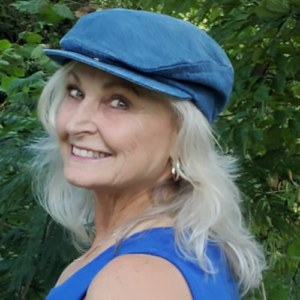 Originally, the plan was to publish one long interview with Lisa Leonard Dalton. Then "Sloopy Girl" fans let it be known they wanted to see lots of Lisa on-camera. They asked that she appear in person instead of having to read about her. Lisa is in Tennessee and I am in Washington State, so it is not like we can just get together: We agreed to conduct interviews by Zoom. Caveat: I was a radio guy, not a TV type, but for this project I will be the interviewer. Research shows that online viewers prefer short videos to marathon sessions. Therefore, Lisa and I will be doing a series of different interviews, but they will all be quite short.
The first of those interviews is available below. Up-Close & Personal in Tennessee was shot in early January 2022, so as I write this addendum it is very recent.
When the reveal video
Deconstructing a Myth
was released in summer 2021 it went viral. The truth changed the narrative of the "Sloopy Girl" story, with almost all YouTube channels and significant websites, including Wikipedia, Songfacts and Answers.com now reporting that Lisa Leonard Dalton is the authentic "Sloopy Girl." When entering Lisa Leonard Dalton's name in a search engine these days, it's readily apparent that she is now recognized as the authentic "Hang On Sloopy" dancer. If you've heard the old tired rumor that a lady named Liz was the dancer, then check out our meticulously documented article "Sloopy Wives-Fact and Fiction" (Read it
HERE
). Furthermore, a number of curious people, who've been tracking this case of mistaken identity, have asked what Liz Brewer in the UK has been doing with her life and career from the 1960s on. Some of those answers can be found in the British Newspaper Archives. Puget Sound Media (QZVX) has collected several stories, many of them with vintage photos of Liz Brewer (Click
HERE
to view those newspaper files).
Overwhelmingly, thousands of "Sloopy Girl" fans embraced the truth. Along with requesting interviews such as the one above, they asked Lisa to share more current photos and to record a cell phone video. That video preceded the first interview: On November 5, 2021, while attending a Lynyrd Skynyrd concert in Knoxville, two of Lisa's friends took pictures and she recorded a video greeting. To watch Lisa Leonard Dalton's pre-concert video, called November Night in Tennessee, click  HERE.
Finally, below are a few recent and candid photos of "Sloopy Girl" Lisa Leonard Dalton.