Send airchecks or download link to mailbox@qzvx.com
FEATURED ARTICLES by:
JAY HAMILTON | JEFF SNYDER'S RARE AUDIO | KIRK WILDE | RON DEHART | RADIO CONFERENCE CALL | SAM LAWSON'S AUDIO VAULT | STEVEN L. SMITH
---
Read Ron DeHart's story KTAC-Tacoma's Big 85

---
SUMMER SUN – SUMMER FUN KTAC JINGLE
85 KTAC Jingles

Wes Longino at KBRD FM 104. The Beautiful Music sister station of KTAC.

Steve Sibulsky and Todd Shelton – KBRD Airchecks, (these 3 airchecks courtesy of Steve Sibulsky)

---
---
Bruce Cannon KJRB, KTAC personality and Program Director, KPMA, KASY personality and Program Director, KQAK, KOZI – Probably the most memorable of all KTAC personalities, Sugar Bruce.
Bruce Cannon – KASY
Bruce Cannon memorial

---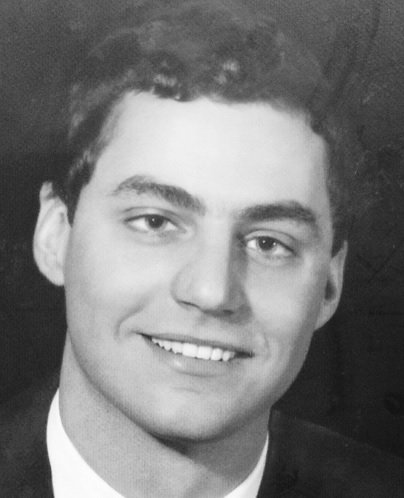 Bill Ogden/Marc Taylor began in broadcasting in 1966, He retired in 2011. "While radio has been a passion," Ogden said, "I found I had the need for other employment to pay the bills and to keep my sanity. So while I was playing radio in Centralia, McMinnville, Bellingham, Auburn, Tacoma, Olympia, and Seattle, I variously owned some grocery stores, was a college administrator and taught public school (for 18 years).. After his start in McMinnville, Ogden got the newsjob at KPUG 1170, Bellingham. "I got a paycheck! I replaced Steve West! I got my picture on the wall! I even got my picture on the KPUG 1170 Top-40 Hit List." Under the name Marc Taylor, Ogden worked at KTAC, Tacoma, and then behind the newsdesks at KJUN, Puyallup, KASY, Auburn, KXXO-FM, Olympia, KRPM-FM, Tacoma, and KTAC again, During Metro Traffic stints, he usually was heard on KOMO-AM and KING TV weekend newscasts. In 2012 Ogden was commercial accounts manager at a local car dealership. (VICTOR STREDICKE)
Basement Tapes 1 – Airchecks from KJUN, KTAC, and KOMO
Basement Tapes 2 – Airchecks from KING 5, KVI, KPLZ and KTAC
Basement Tapes 3 – Aircheck from KXXO Olympia
Basement Tapes 4 – KING 5 Traffic, Bob Robertson, KTAC Morning Show
KBRD FM November 11 1989
KBRD FM September 2 1989
KOMO 1000 News July 2001
KOMO News- KIRO 710 and KING TV 5 Traffic Reports
KOMO Traffic Reports
KXXO August 30 1997
Bill Ogden/Marc Taylor KXXO FM Memorial Day 1989
KXXO October 11 1997
KXXO October 12 1997
Mix 92.5 and KVI Traffic Reports 2003 as Marc Taylor
---

Bob Robertson-KTAC Sports Report 1990 (2:06)
Bob Robertson (1929-2020)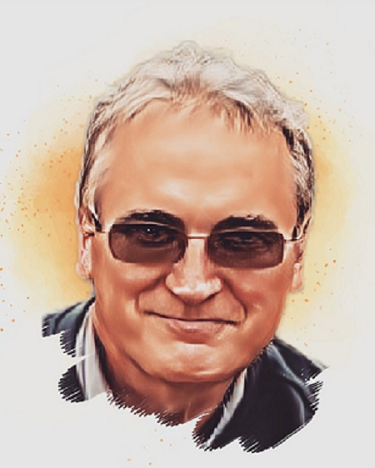 Lou Robbins (Jason Remington) joined the staff at KBRD FM in 1987. The Beautiful Music station was just down the hall from Tacoma's KTAC 850. When Bobby Simon left KTAC, Lou Robbins was chosen to take over the morning show at the Soft Rock station. When Entercom management chose to scrap the Beautiful Music FM, switching format to Alternative Rock in 1991, Lou Robbins was asked to stay on, as KTAC began simulcasting the new KMTT "Mountain" sound. Under his real name Jason Remington, he continued a few courses at Pierce College and made the nightly trek to Metropolitan Park West, for an all-niter at the new home of KMTT. All while working full-time daily at AT&T. In 1993, he moved to Phoenix, where he picked up a weekend & fill-in gig at KOOL FM, the heritage Oldies station. The format was based on the personal record collection of programmer Jerry Osborne. Some programs were voice-tracked and syndicated nation-wide, to other stations copying the "KOOL" format and moniker.
It was in Phoenix that Jason Remington began blogging. The site was Phoenix Radio Dial (a history of Phoenix Radio). Upon returning to Washington 15 years later, Remington developed SeaTac Media, a site that became qzvx.com and now QZVX.COM— Yes, the one you are looking at right now. Jason Remington is retired and resides in Olympia, WA. (VICTOR STREDICKE)
Lou Robbins-Bill Ogden KTAC Tacoma May 1990
Lou Robbins-Bill Ogden KTAC Tacoma September 1990


Lou Robbins-Bill Ogden KTAC Tacoma 1990



Celebrity gossip and witty banter from Bill Ogden and Lou Robbins at KTAC Tacoma (4:45)
Lou Robbins and Bill Ogden KTAC includes a Frederick & Nelson spot (4:49)
Lou Robbins and Bill Ogden KTAC It must have been Pet Report day, there is a dog barking outside the KTAC studio (3:15)
Lou Robbins – KMTT Seattle 1991
Lou Robbins – KOOL Phoenix 1995 – 1997
---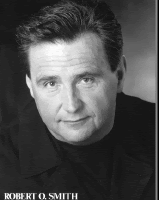 Robert O. Smith KTAC Thanksgiving 1972

---

Sam Lawson's Audio Vault: KTAC, Tacoma – Cory Landon (Sam Lawson), 1977
Runtime: 3:47
Cory Landon was my alter ego at KTAC. As I recall it was Harold Greenberg, the station manager, who came up with the name Cory, and PD Ric Hansen had no objection to me tweaking my last name as well, so Cory Landon was born. From what I can tell he drank a lot of coffee.

---
Gary Franklin
Gary was a weekender at KTAC with a style of his own, however he was a drinker and one weekend had a little too much while on the air, which lead to him being fired by then Program Director – Ric Hansen. (August 1980-Tim Shook collection)
---
KTAC 850 TACOMA
KTBI went on the air in 1941 at 1490 on the AM dial with 250 watts which was the maximum power for what were know as Class 4 radio stations. KTBI was established by a group of local businessmen under the corporate name Tacoma Broadcasters Inc., in 1941. H. J. Quilliam, president of Muzak in, Seattle, bought the station in 1945 and moved in as president in the spring of 1946, KTBI was granted permission to move from 1490, 250 watts to 810, 1000 watts daytime.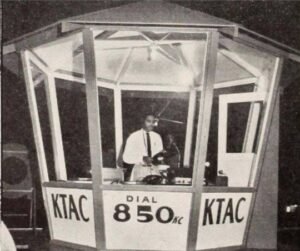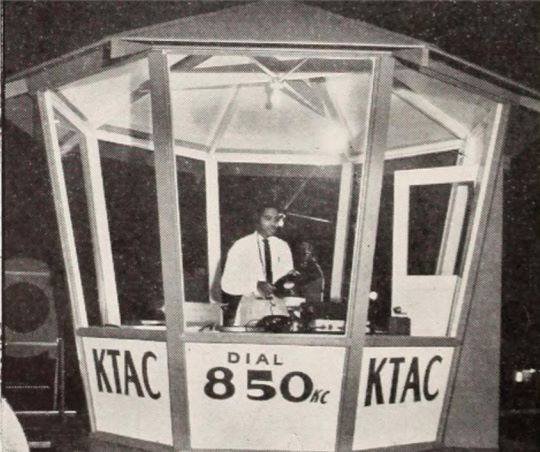 The studio was moved from the second floor of the Puget Sound Bank Building in Tacoma to a beautiful new, studio/transmitter located at 2715 Center Street, literally in the center of Tacoma. In the early 50's, KTBI received permission to move from 810 to 850 and go full time. On 850, the station call letters changed to KTAC.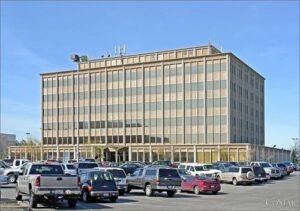 KTAC-AM-FM Tacoma, Wash.: 1966-Sold by Jerry P. Geehan, Richard R. Hodge and other stockholders to RADIO 850 CORPORATION- M. Lamont Bean, Dan L. Starr and Ronald A. Murphy for $191,381. Mr. Bean is a partner in a Seattle investment firm; Mr. Starr has printing interests there. Mr. Murphy, a Seattle lawyer, has broadcasting holdings including KELA Centralia and KUEN Wenatchee, both Washington, and KFQD Anchorage. MOR format changed to Top 40 in the late 60s and KTAC competed with KJR & KING for at least the South Sound listenership; KTAC/KMTT later purchased by Entertainment Communications of Philadelphia [1973]. ENTERCOM 850 was briefly a simulcast of KMTT-FM 06/19/1992 and sported the KMTT-AM calls during this period. Entercom sold the station to Southwave Wireless, LLC (Steve West and Dan Walker) in 1996. On March 11, 1996, the station changed its call sign to the current KHHO. It launched a news/talk format (K-H-2-O, The Voice of the South Sound) featuring Manda Factor, Jeff Walker and Bruce Cannon.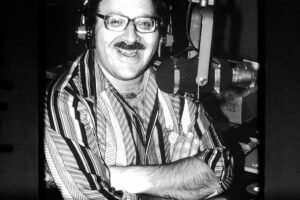 Sports and Talk – In 1998, the station was acquired by The Ackerley Group and adopted an all-sports format, featuring programming from ESPN Radio, then CBS Sports Radio and later NBC Sports Radio. For a time, it simulcast 1090 KFNQ in Seattle. In 2002, it was acquired by iHeartMedia, Inc. KHHO changed from sports radio to a conservative talk format on February 8, 2018. —On June 29, 2020, 15 stations owned by iHeart, including KHHO, began stunting with speeches targeting African American audiences. The stations, all in markets with large African American populations, were promoting "Our Voices Will Be Heard" and an announcement took place Tuesday, June 30 at Noon. At that time, the stations launched a nationwide news/talk network deemed the "Black Information Network", as several domains with that branding were registered by iHeart the previous Friday, the 26th.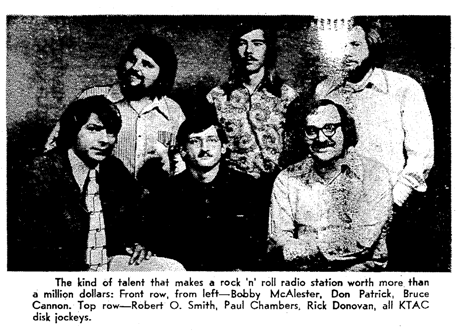 Personalities: Jim Nelly worked at KMO as GSM — was hired by Ron Murphy at KTAC and was General Manager at 850 KTAC/Tacoma 1969-1974. KTAC was purchased by Joe Field [Entercom] in 1973. Jim Nelly was let go shortly after the purchase of KTAC by Entercom. Nelly had a short career, approx. 3 months, at KZAM/Bellevue in 1974. From there, he became GM at KORL/Honolulu – hiring Lan Roberts in 1975. In 1976, Jim Nelly purchased KUJ/Walla Walla, he acted as GM & PD there until selling the station in 1980; Roall Erickson, Bill Luckhurst-Chief Engineer in the 60s, Murray Morgan, Clay Huntington [KTBI], Jerry Geehan, Len Higgins [KTBI], Burt McMurtrie, Rich Ellis, Dick Weeks, Ric [Richard Mattson] Hansen, Cory Landon (Sam Lawson), Gary Crow, Bruce Cannon, Bruce Bond (KTAC Production Director late 80s), Bobby Simon [1973 mid-days and mornings in 1988], Steve West, Chris Hill/Dale Unruh, Rick Austin, Bobby McAllister, Bob Case, Robert E. Lee Hardwick, Paul Thompson, Derek Shannon, Greg [Grant Broadwell] Cook, Dudley, Robert O. Smith, Fred Ross–News, J.J. Valley, Don Wade, Ron Ericson/Ron Hoon [FOX 10 News/Phoenix], Ed Jacobsen, Doug Klippert, Joe Fiala, Bill Ogden [Marc Taylor 1968-1970] newsman at KTAC 1988-1991, Jefferson Kaye [Roger Dale], Dale Hubbard, Lou Robbins, Jaynie Dillon, Steve Lloyd, Todd Mitchell, John Nelson, Sean [Vic Orlando] Carter, Rick Donovan [moved to KING AM in 1973], Tom Reddick, Dudley [weekends at KJR 1972], Lee Askervold, Program Director-1967 [from KING Radio], Bob Robertson, Rob Sherwood, Paul Chambers, Kacie Sommers, Robert Brokman (sales manager), John Williams, Ken Copper, Dick Haugen, Nick Diamond, Don Patrick, Chuck Bolland, Mike Garland, Scotty McKay; and the following info from Bill Taylor, news director 1967: Jack Allen (DJ); Dave Allen (DJ); John Welch (DJ); Lee Knudsen (DJ) from KING FM -1967; Bruce McMichael (news director, 1966).

Back Row Robert O, Bobby Simon, Bruce Cannon, front row Rick Donovan, Dick Jenkins, John Williams.