!!!Update: On November 21, 2022 Rick Derringer provided the answer fans have been waiting for. He was asked on his Facebook page for the name of the girl dancer in his "Hang On Sloopy" video. His answer was "Lisa somebody." He didn't know her, other than by her first name. But this mystery is now officially solved and verified. Lisa Leonard Dalton is the dancer in that classic 1975 music video.
As of September 2021, we now know the identity of the sexy "Hang On Sloopy" dancer in Rick Derringer's 1975 video. She's Lisa Leonard Dalton. This article has been updated to reflect that information. Additional photos of Lisa are at the bottom of this post. To read the story of the search for the Sloopy Girl and to see the full video, "Deconstructing a Myth: Sloopy Girl," please click HERE.
Here's the original information, including some recent updates, that accompanied this article when it was published in May 2020:
As a kid, living in the NW corner of Washington State, I had great reception of Canadian radio stations. Those of us looking for an AM Top-40 radio station in 1965 and '66 often heard the sound of  C-FUN out of Vancouver, BC. The intro to this video harks back to those days.
"Hang On Sloopy" was #1 on the Billboard Hot 100 in October 1965. Other records by The McCoys that received significant radio airplay included "Fever," "Sorrow," and "Come On Let's Go." Rick Derringer also produced records and played lead guitar with Edgar and Johnny Winter in the 1970s. He had a solo hit with "Rock and Roll Hootchie Koo" in 1974 (Billboard Hot 100 peak position #23).
Usually I post a very early rendition of a "Found Performance." This is an exception. I have two 1965 appearances by the original "McCoys." But the video I chose is actually from 1975 and it will get your attention. It has a millions strong fan base.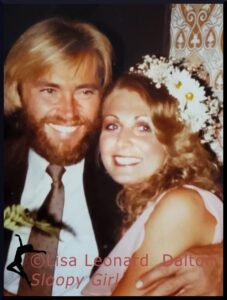 At the time, McCoys' vocalist, Rick Derringer, was filming a music video to promote a remake of the hit single "Sloopy." But it wasn't the new '75 incarnation of the song that got the fan's attention. It was the "Hang On Sloopy" dancing girl. The premise was this: During the film shoot, a gorgeous girl strolls by and embarks on a sexy and captivating dance routine.
You don't have to be much of a detective to debunk that theory. Girls like this don't just wander down the street into a film. This girl was obviously no ordinary passerby. After a decade of rumors, and other women unfortunately given credit for the "Hang On Sloopy" dancer's performance, it was revealed in 2021 that Lisa Leonard Dalton, an American, is the real Sloopy Girl.
The urban legend that the "Hang On Sloopy" dancer was a British party planner, or that she had been married to singer Rick Derringer, were discredited. If you've heard that false rumor, then you need to see "Sloopy Wives-Fact and Fiction" (Read it HERE ).  The meticulously documented article answers the questions: How old are these ladies and who was actually married to Rick Derringer? As a preview, at the time of her 1975 performance Lisa Leonard Dalton was 19 years old. A California girl, she came to the attention of the filmmakers when she won the 1974 dance competition at Gazzarri's, a popular Hollywood nightclub. And for those readers who would like to know more about Liz Brewer, the answers to some of the questions that inevitably come up can be found in the British Newspaper Archives. Puget Sound Media (now QZVX) has collected several articles, many of them with vintage photos of Liz Brewer (Click HERE to view these newspaper clippings).
Several music tracks have accompanied this video in its online life. In this case, I edited the 1965 hit version of "Sloopy" audio into the 1975 dance video. I lip synced it, although they changed the tempo and some of the words in the 1975 song, so sync is not perfect. Frankly, I wish I had never done this modification. Part of the mistaken identity can be traced to viewers not correctly discerning between the version of "Hang On Sloopy" recorded in 1965 and the reggae cover with steel drums and marimba that Lisa Leonard Dalton danced to in 1975. The two versions of the song are both online, along with some other tracks performed by Rick over the years. That creates confusion. For those who want to investigate this further, the speeded-up reggae cover of "Hang On Sloopy" came out on Rick Derringer's 1975 album called "Spring Fever" and at that time the "Sloopy" track was once again released as a single.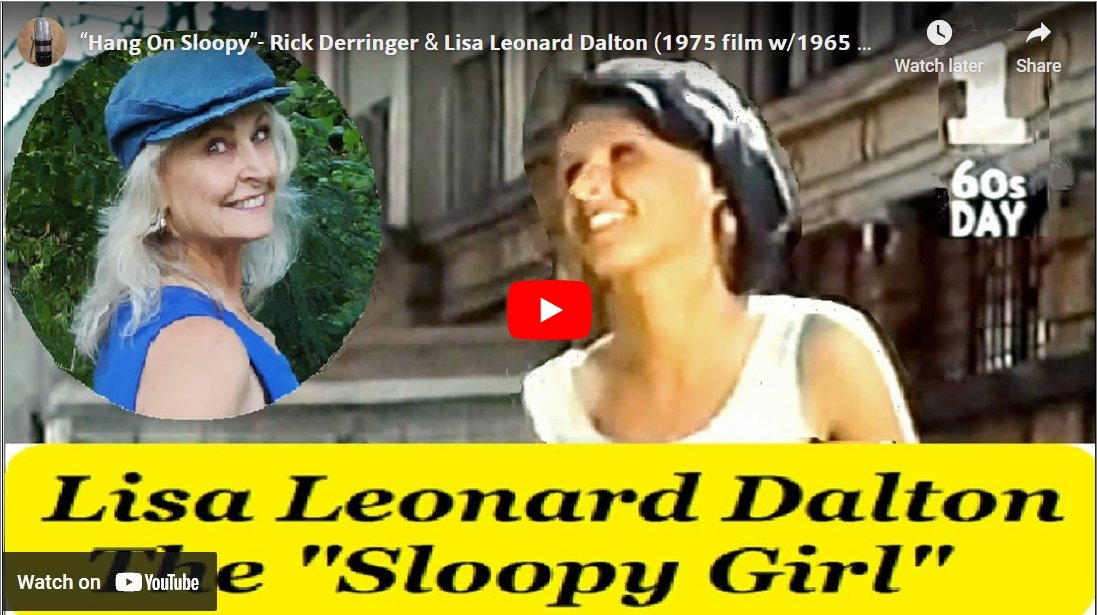 Editorial Update (Feb. 2022)
Lisa Leonard Dalton appeared in an on-camera interview in January 2022. It is the first in a series of several short video interviews. To watch "Up-Close & Personal in Tennessee" click HERE.
When the Deconstructing a Myth video was released in summer 2021 it went viral. Shortly afterwards, YouTube Channels and entertainment websites updated their information to reflect that Lisa Leonard Dalton is the authentic "Sloopy Girl." The narrative has certainly changed. When entering Lisa Leonard Dalton's name in a search engine, it's readily apparent that she now has a strong online presence as the mysterious "Hang on Sloopy"dancer. To learn more about our discovery that Lisa Leonard Dalton is the Sloopy Girl, please click HERE.
Overwhelmingly, thousands of "Sloopy Girl" fans embraced the truth. They asked Lisa to share current photos and to record a cell phone video. On November 5, 2021, Lisa accommodated those requests. While attending a Lynyrd Skynyrd concert in Knoxville, two of Lisa's friends took some pictures and she recorded a video greeting. Two of the new photos are included below. To watch Lisa Leonard Dalton's new video, called November Night in Tennessee, please click HERE.