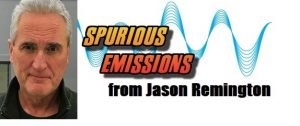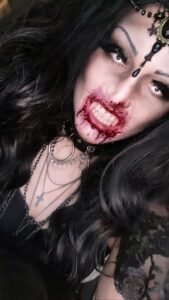 We often hear that reporting the news on tv can be stressful. Many reporters and anchors have chosen to change careers or take more time off to get their heads straight and spend time with family. It appears that Liz Dueweke, morning news anchor and co-host of Good Day Seattle at FOX 13, has held up rather well through it all. Sure, it's a tough game, sometimes a player has to be vicious. The FOX 13 fox is no complainer. She is in it to win it.
Sports betting network VSiN makes a play for the Seattle radio market. RadioInsight is reporting a deal between VSiN's Sports Betting Network and Hubbard Radio. KIXI 880 will carry VSiN Primetime daily from 3pm to 6pm. The show is hosted by Tim Murray and Shaun King. KNUC 98.9 HD-2 will carry the entire slate of VSiN programming. KNUC does not currently make HD-2 available from their website. Anxious sports bettors should find the HD-2 feed online at Tune-In.com. The HD-2 channel currently rebroadcasts AM 1150 KKNW.
As for KIXI AM, it might serve them well to take the full slate of VSiN programming. KIXI currently airs a hodge-podge of brokered programming, Oldies/Standards, and Old-time-radio programs. Might sports betting radio do well against the other Seattle sports/talk stations?
Monique Ming Laven was a great choice for moderator of KIRO 7's election related town hall last night. Though it was not a debate, per se, there was definitely tension in the air. My thoughts on the two candidates? (Thanks for asking). Was Patty Murray just trying to stay awake? I noticed a lot of eye rolling. Patty Murray's facial expression for the entire hour had me thinking she may have had a thorn in her paw. As for Tiffany Smiley, those acting lessons helped. She aced the showing empathy part of that practice.



Annalisa Pardo, weekend reporter/MMJ at KRQE/Albuquerque, has been given the weekend evening anchor position. She will be at the desk for the 5:30, 9pm and 10pm newscasts. Annalisa Pardo has been with KRQE since January 2020. Prior to that Annalisa was a multimedia journalist, fill-in anchor, and producer at KIMT-TV in Rochester, MN.
If you are a fan of comic book superhero fables, Variety is reporting that HBO will be spinning out three new series based on Batman, including one centered on the Penguin.
TV anchors, reporters and meteorologists should take dancing lessons before going on-air to act out on-camera. There is too much of that nonsense going on anyway, in my opinion. I blame the chatty, happy-talk news format. I won't mention any names… OK, I'm talking about Mabrisa Rodriguez at KRON 4/San Francisco. So You Think You Can Dance? I don't think so.
Zoe Mintz reports the weather for KRQE 13/Albuquerque. She is enthusiastic and informative without being obnoxious. I wouldn't be surprised if we see her at a Seattle or Portland station in the future.