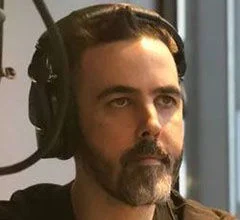 KKWF's Matt McAllister loses longtime producer, Joe Wallace, who quits after a 21 year career. McAllister and Wallace met while at KNIX Phoenix.
28-year veteran of KINK FM/Portland, Sean Marten, has been hired for weekends and fill-in at KNVA/Flagstaff-Prescott, AZ. Marten has been farming on his Arizona property for years since he left KINK FM in 2010.
Daniel "Huggie" Amsden has been picked to host afternoon drive at WIXX, a Top 40 station in Green Bay, WI. Amsden previously worked at KSAS/Boise, KBFF/Portland and KQMV/Seattle.