"E" = Elvis + "F" = Frank
Many touted it as a passing-of-the-torch moment when Frank Sinatra, the teenage idol of the '40s, seemingly passed that torch on to Elvis. "Welcome Home Elvis" was a 1960 television special on ABC starring Frank Sinatra and featuring Elvis Presley in his first television appearance since returning home from military service in Germany. With The King's return home ABC Television won a battle to air Elvis's first post-Army TV performance paying him $125,000 (somewhere around $1 million dollars today) for the honor. The television show was officially titled "Nice To Go Traveling," but because it was Elvis's 1st appearance on television in 3 years it became more commonly known as "Welcome Home Elvis" and was built around that homecoming theme for Presley.
The show was taped at The Fontainebleau Hotel, in Miami, on March 26, 1960 and subsequently aired on the 8th of May. The show was Frank's 4th and final special for ABC and also featured Joey Bishop, Sammy Davis, Jr., Peter Lawford and Nancy Sinatra. Frank was 45 years old and Elvis was just 25. It was reported that Nancy Sinatra had encouraged her father to have Elvis on the show as Sinatra had previously ridiculed Rock 'n Roll and its performers in 1957 saying, among other things: "Rock 'n Roll smells phony and false. It is sung and written, for the most part, by cretinous goons."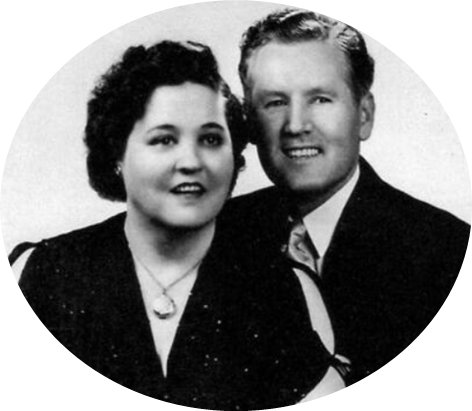 Having been absent from the Rock 'n Roll scene for 2 years and also having suffered the loss of his mother, Gladys, the post-Army Elvis was realistically nervous … wondering if the public would still embrace him as they had in the 1950s. It turned out that he shouldn't have been concerned. Elvis performed "Stuck On You" and "Fame &  Fortune," his current single which had already reached #1 on the charts by the time the show aired. Still the major highlight of that evening was the duet between Frank and Elvis. Sinatra sang the Elvis hit, from the Presley movie of the same name, "Love Me Tender," while Elvis crooned Frank's "Witchcraft" weaving the two songs into a duet. The superstars seemed to enjoy their clever collaboration and were obviously happy with their easy harmonizing as they hammed it up for the shrieking girls in the audience.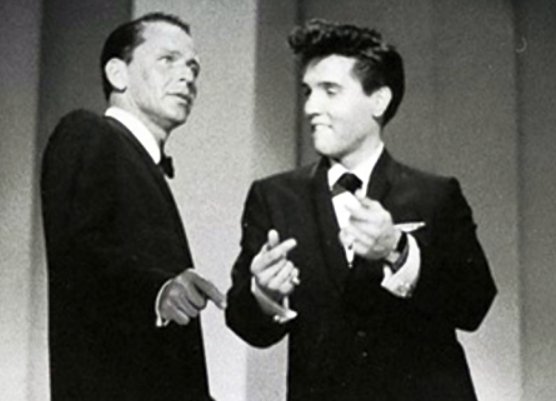 Since Elvis acquiesced and played the good sport on the show, over the years a friendship developed between himself and Sinatra. Nancy Sinatra appeared in one of Elvis' movies, "Speedway," and Frank allowed Elvis and Priscilla to use his private jet to fly from Palm Springs to Las Vegas for their wedding.
So, if you'd like, let's all jump into The Wayback Machine and join the boys in concert.
My Elvis Regret
Elvis had been in the Army from March 24, 1958 through March 5, 1960 when he left active duty at Fort Dix, New Jersey. He was discharged from the Army Reserves on March 23, 1964. Prior to his induction into the Army Elvis went on tour, including a swing through the Pacific Northwest. After a two day train ride from Memphis, Presley arrived at the Great Northern Train Station in Spokane on the evening of August 29, 1957 beginning his 4-day, 5-city Northwest tour. My older sister, who was attending business college in Spokane, just happened to be near the train station with some friends and noticed the hubbub caused by Elvis' arrival. They made a quick detour to see what was going on and saw Presley signing autographs.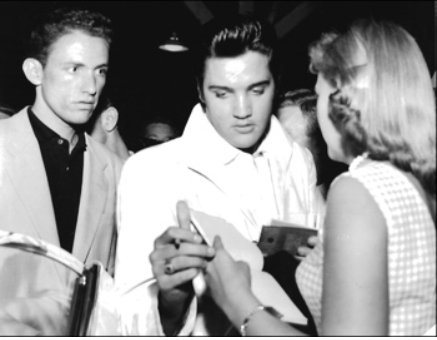 My sister had very little interest in pop music, but she knew I was a big Rock 'n Roll fan and had Elvis' singles of "Heartbreak Hotel," "Hound Dog" and "Don't Be Cruel," so she grabbed a pen and an envelope from her purse and obtained Elvis' autograph. I had just celebrated my 17th Birthday so she sent me a belated birthday card and included the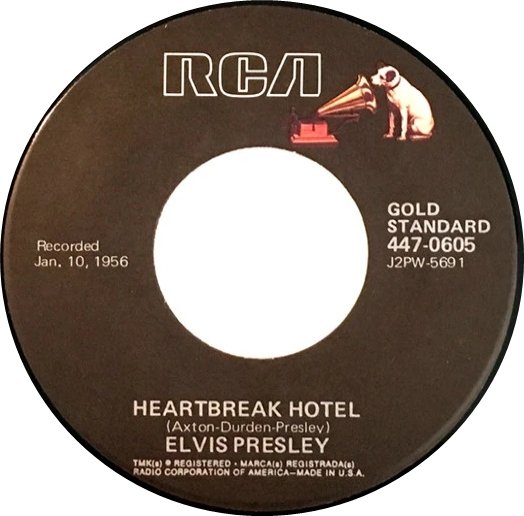 autograph. I carried that autograph in my wallet for years. Then Elvis started recording songs like "Do The Clam" and I became less enamored with his music. By the time The Beatles, The Rolling Stones, Cream and Jimi Hendrix arrived on the scene … having an Elvis autograph really seemed kind of lame. I had been an "all-in-black/leather-jacket" Elvis fan. The "Vegas-Jumpsuit" Elvis just left me missing the days of the "That's All Right Mama" Presley. One day while cleaning out my wallet I tossed the Elvis autograph. I kid you not!! I TOSSED THE ELVIS AUTOGRAPH! I've seen what are purportedly Elvis autographs and in comparison mine was absolutely pristine! Very clear and easily read. Have you any idea how much that Elvis autograph would be worth today!? And, let me tell ya, I would have sold it in a heartbeat!