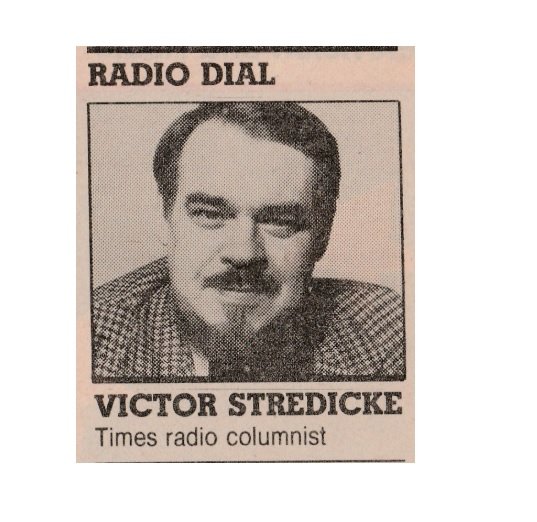 May 31, 1985
Even as broadcast towers scramble to go up in the suburbs, a tower in Seattle's South End industrial area might come down.
Most familiar as the tower for Seattle's old KAYO radio station as well as its first television studio, the 218-foot structure topped by a blinking red light is no longer in use. The studio and tower at 3939 Fourth Ave. S. were deserted in March by a more recent tenant, KGNW radio, which moved to flashier studios in a Denny Regrade condo with better transmission towers in a Bellevue blueberry patch.
For years, tourists and residents alike could not miss the tower, an electronic beacon to approaching civilization along Old Highway 99. In the days of vacuum-tube car radios, the signal overpowered other stations as motorists drove past.
After nearly half a century at that location, the property's days as a commercial broadcast station are gone. A tilting fence protects blackberry brambles and the tower base from trucks rumbling by. Vehicle vibrations send ripples over rainbow-skimmed puddles in the parking lot and back yard. Industrial growth has infringed on the ground pattern _ the underground radio waves that transmission towers also send out _ that the site once commanded.
"A taxi company might like the property because it could use the tower," said co-owner Jessica Longsdon, who said she intends to lease or sell the old radio property as more compatible industrial/office-space use. "Parking might be a problem."
Longsdon and C.V. Zaser operated the station as "Kountry KAYO," the area's major country-western music station from 1953 to 1979. But in KAYO's later days, engineering ingenuity was needed to compensate for the loss of ground-pattern strength, which relies on underground copper cables.
Dick Harris, chief engineer for KGNW, said the antenna system was redesigned significantly during its lifetime. An engineer who climbed the tower recently said it was held together by rust and red paint. Longsdon, from ground level, disagrees.
"The tower is `grandfathered' in," she said, meaning that the structure is legal _ although a similar tower could not be built under current zoning regulations. "It ought to be of real value to the right firm."
The building and tower were built in 1939 for KRSC, a radio station operated by J. Elroy McCaw, Tacoma investor who went on to own various radio and television stations across the country. The building originally included a 100-seat theater to view radio programs in production, a common feature when radio was the nation's most popular form of entertainment.
The building cost $40,000 to construct and the tower cost $10,000. Its opening day was marked by klieg lights and speeches from civic leaders plus a special broadcast from Hollywood.
Later, in the 1960s, 5-foot tall neon letters spelled out KAYO for drivers along a new north-south avenue, the Alaska Way Extension.
Those neon signs added new sizzle to the station's signal. Bob Pollock, then KAYO's sales manager, jokingly recalls them as "generating a third harmonic to all the Canadian ships at sea." When the letters came down, they stayed down. They remain today in a rusting pile in back of the station.
After McCaw applied for a permit in 1946, the station became Seattle's first television studio and began telecasting as KRSC-TV on Channel 5 in November 1948. A full studio was constructed at the base of the television tower in 1949 when KRSC-TV was sold to Mrs. A. Scott Bullitt to become the flagship of the new King Broadcasting Co., today's KING-TV. The sale also included the construction permit for an early FM radio station, now the classical-music station KING-FM.
KRSC's early radio days included programs from the Progressive Broadcasting Network _ which lasted two months _ including "The Bob Hope Show." Later the station affiliated with the Mutual Radio Network, offering such familiar wartime news names as Gabriel Heatter, Westbrook Van Voorhis, Frank Singiser, and later such local radio personalities as Chris Lane, Pat O'Day, Wally Nelskog.
Longsdon, who bought the station and adopted the catchier name KAYO in 1950, changed the format to country music in 1953, sparking a new cycle of local broadcast legends, including country-music characters Buck Ritchey and Bobby Wooten.
But in the 1970s, as competition from other AM stations and some strong FM stations grew, personalities were subdued in favor of a tightly controlled music format. Nevertheless, names of personalities like Gary Vance and Bill Goff, Bo Wiley and Ben Peyton became well-known. In the 1960s and '70s the station was an ABC Entertainment affiliate, broadcasting the final "Don McNeil's Breakfast Club," introducing newcomer sports voices of Keith Jackson and Tom Harmon, and a local network-quality announcer, Lou Gillette.
But it was the introduction of country music in 1953 that marked the high point for KAYO.
"The reception for country music was fantastic," Longsdon recalled, saying that Kountry KAYO was the first all-country format in a major-market station. "We were losing our shirts with rock. But with country music, we got bushel baskets of mail and began making a profit right away."
"One of the things that worked for us, was we had a lot of publicity," she said.
John DiMeo Sr., part owner and general manager for 21 years, remembers KAYO promotions which fouled traffic along the highway _ such as the stunt in which a disc jockey was suspended in a mobile home for 60 days. Buck Ritchey began a horse ride to Olympia, delivering a tax-reform petition, and also led a mock campaign to put clothes on a nearby nude sculpture.
In 1967, the station inaugurated a country-music "starwalk" on the walkway to the station. The first performer to sink his boots in a square of cement was Tennessee Ernie Ford. Other country stars imported for KAYO-sponsored concerts also participated, sometimes blocking highway traffic.
The squares grew to 60 before the KAYO license was sold in 1979 to new owners, a Portland firm which briefly operated KAYO as a news-talk outlet. In financial distress before long, the station was later sold to a group which changed the name to KSPL _ they called it "special" _ but that venture soon went bankrupt.
A California man, Edward Atsinger, bought the license in 1983 and christened the station KGNW, offering 24 hours of religion programs daily. Even so, during the '80s, the station racked up more familiar names: Bob Hardwick, Jerry Dimmitt, Laura Hall, Jerry Kaye, Chet Rogers.
Through all the license changes, Longsdon and Zaser retained the land and building. They still own a newspaper in Othello, some farm magazines and a television station in Anchorage.