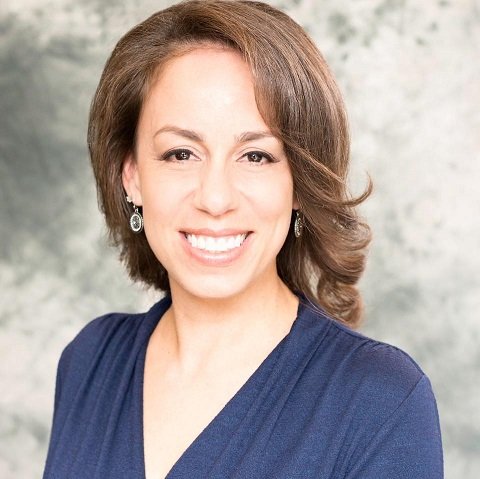 Exiled KGO talker Nikki Medoro has scheduled a two-hour daily video chat show, on the Youtube platform. This premier happens Monday October 17 at 12 noon Pacific time.
This comes after being fired from San Francisco's 810 KGO. The legacy AM radio station changed format to sports/sports betting on October 9 after shutting down the long-held talk format on October 7 during the Mark Thompson show. With the rest of the staff in the conference room, being told to put their things in boxes and leave, Thompson was told to do his regular show with no mention of the format change and no on-air goodbye to the audience. After a station ID by Thompson, "This is KGO San Francisco, a Cumulus station," audio cut to a stream of songs with a gambling/money theme and announcements that a new format would debut on Monday (October 10).
Medoro's YouTube adventure, broadcasting from her home each day, will include both video and audio, the capability of having multiple guests through a Skype or Meetup setup online, and also calls from listeners/viewers. Monetizing The Nikki Medoro Show will be an issue.
Mark Thompson started his Youtube channel last week, immediately after being fired. Thompson already gained a sponsor. KGO advertiser and guest, tax advisor Steve Moskowitz, agreed to cover costs associated with KGOINEXILE, Thompson's website for his daily 10 am podcast. Short-term, Thompson and other KGO talkers, congregate at KGOInExile.com. That is likely to be very short-term as Nikki Medoro now has her own website. Others thinking to do a similar on-line talk venture would not be likely to tie themselves to the rotting corpse of a KGO memory.
Is there something here that can sustain itself? Can a Nikki Medoro podcast gain paid sponsorship, or will it depend on listener-support? Patreon memberships are the first thing the hosts have mentioned, Thompson's good fortune of having Moskowitz funding notwithstanding.
To put podcasting in perspective, comedian and long-time radio talker, Dennis Miller, could not sustain a podcast due to costs, lack of sustaining sponsorship and listener support. There is also the point that Miller seemed bothered by having to show up for the podcast. On the other hand, comedian Bill Burr has done a regular weekly podcast for the past 13+ years, is fully sponsored and shows no sign of stopping. Content: Burr rambles, talks sports, family, news of the day. These are two famous comedians, but when it comes to local radio talk show hosts, the onus is on each of them to bring something in-demand to the podcast. That would be their brand, if they have one.
Maybe Nikki could do a podcast about murder. Those have been popular. Podcast aggregators like Apple, Stitcher and Tune-In also carry a sizable archive of dead podcasts. Pods that ran for a handful of episodes before the hosts looked at each other and silently hung up their headphones.