Following a Tweet from KIRO7, I suggested all protestors who rage against the recent SCOTUS ruling regarding abortions should be sterilized so that they cannot breed. That would solve their worries. Makes sense.
Rob Munoz, a FORMER reporter for KIRO TV 7 replied to that Tweet….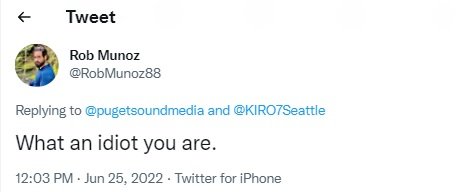 Rob may need therapy and meds. The stress obviously got to him.