Apr_8__1976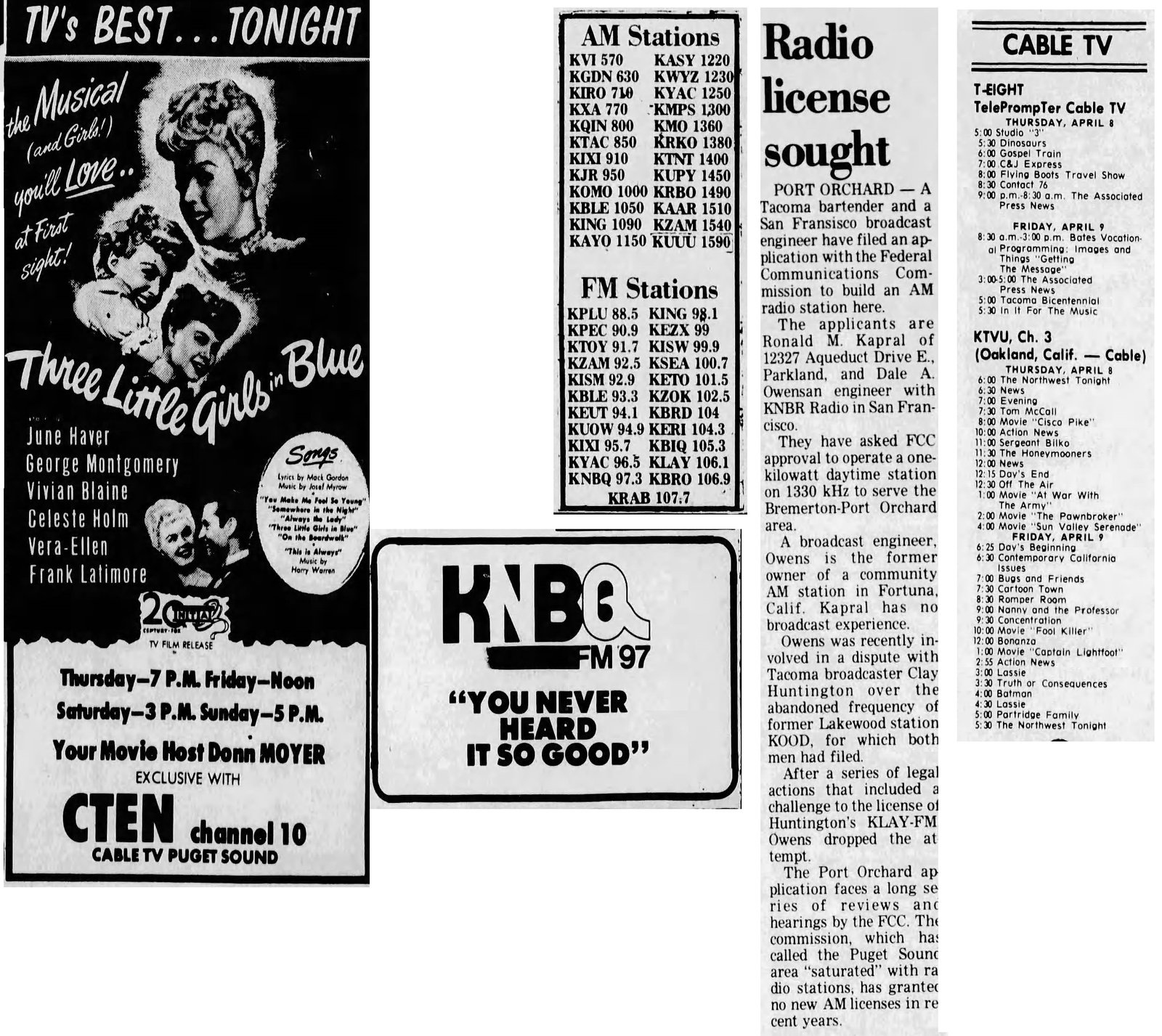 Cocerning Dale Owens' interest in the Fortuna station – (Wikipedia) On May 20, 1965, Dale A. Owens filed a construction permit for a new daytime-only station to broadcast with 1,000 watts on 1280 kHz at Fortuna, which the Federal Communications Commission (FCC) granted on April 20, 1966. Broadcasts of the new station, KIXF, began in November of that year.
In 1967, the station was approved to go to 5,000 watts; two years later, KIXF moved to 1090 kHz at 10,000 watts, making it the state's most powerful outlet north of San Francisco. When the frequency change became effective in June 1969, KIXF became KNCR.
Never a financial success in its early history, KNCR was sold twice in its first decade of operation, to FGK, Inc. in 1971 and C&M Enterprises in 1974.