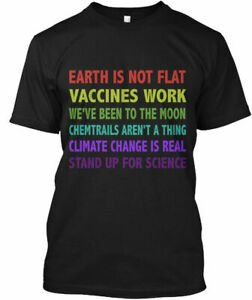 Citing a "break through case", former KIRO FM talk show host, now real estate salesman, Ron Upshaw, disclosed this week that he fell victim to what scientists are calling a "break through case" of Covid 19. The fully vaccinated Ron Upshaw got the very disease for which he had been vaccinated. To clarify, Upshaw had been vaccinated in order to prevent getting a disease and ended up getting the disease. Try to follow the science, people!
If this story sounds familiar, it is because it happens so often. Yet, there are those unvaccinated multitudes that continue to live without the sniffles or their jobs. To a non-believer of the science behind the vaccination agenda, these repeated "break through cases" might cause anti-vaxxers to feel vindicated.
Before you say, you really can't judge the situation unless you or someone close to you has had the disease, I can tell you that five members of my family, fully vaccinated, came down with the Covid virus in the past couple months, as did a couple fully vaccinated friends.
Non-vaxxers might see this and claims that repeated booster shots will be needed to maintain efficacy of the vax, as proof that the vaccines are ineffective.
But…Science. The science keeps changing to maintain the narrative.
Upshaw explained in a blog that he held off on making this disclosure because "At first, I didn't want to go public with this news. Especially after months of doing show after show of harsh words for the unvaccinated. Practically berating people that denied the overwhelming mountain of evidence that the vaccines are safe and prevent deaths."
How embarrassing!
We hope Upshaw fully recovers, regaining his bloated ego and superior attitude.
Vaccines Shmaxxines!
No vaccine has ever been 100% effective. Of those who have been fully vaccinated against measles, mumps, and rubella since childhood, you need only look at statistics concerning the thousands who die each year of break through cases of measles, mumps, and rubella. It's in the news all the time. Hospitals are overrun with MMR cases. (Seriously, they got the MMR vaccines right. Those have worked for decades. So, why are they pushing the very ineffective Covid vax on everyone?????)
In other news, QAnon followers were disappointed on Tuesday that former US President John Fitzgerald Kennedy did not materialize in Dallas, before a crowd of hundreds, to reveal that he did not die in 1963, and that his son, JFK Jr., dead since 1999, will be the VP under Donald Trump, as the orange one marches back into the White House to make America great again again.
Not all QAnon believers are that crazy. Some QAnon followers understand that government, media and financial elites are cannibalistic Satan-worshiping pedophiles. They know that Donald Trump secretly does battle with these forces.
Full disclosure: I am a card carrying, fully vaccinated, senior citizen. This vaccination, along with the mask, and the tin foil hat that I wear in public, should protect me, right?