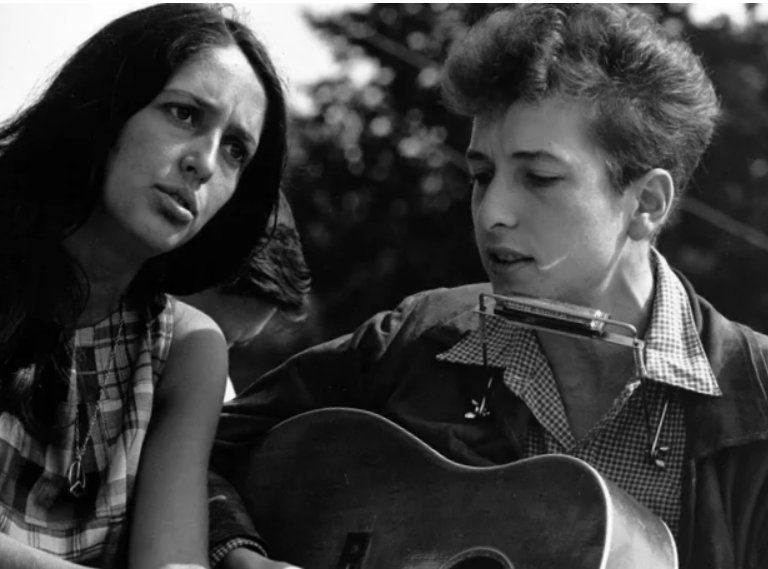 Tonight I'll Be Staying Here With You
Bob Dylan's self-titled 1st studio album was recorded in late November, 1961 and released on March 19th, 1962. In '63 Peter, Paul & Mary had a giant hit with Bob's "Blowing In The Wind" (#2 Billboard). Between '62 and '65 he had issued 5 additional albums. On April 12th, '65 The Byrds released their version of Dylan"s "Mr. Tambourine Man," which eventually reached #1 on the US charts. Dylan's own "Subterranean Homesick Blues," his 1st charting single, had peaked at #39 on April 3rd. Up to that point, the former Robert Zimmerman, from Hibbing, Minnesota, had not done a national concert tour. Then, in the spring of '65 he found himself in The Jet City for his 1st Seattle concert performance in a venue located a few blocks from the city's iconic Space Needle. Within exactly 3 months from this performance, "Like A Rolling Stone" peaked at #2 nationally and by October 2nd "Positively 4th Street" was a top 10 hit.
The Emerald City didn't become Seattle's nickname until 1982. The Seattle/King County Convention and Visitors Bureau adopted the nickname after putting on a competition with "The Emerald City" being chosen as the winner. The truth be known, the original name for the city nestled on a bay in Puget Sound was not even Seattle. White settlers came to the area in 1851, establishing a town site they first called New York, and then, adding a word from the Chinook jargon meaning "by and by" and it became New York-Alki. And if you would care to confuse the issue even further, back on October 7, 1940, a "City Motto" Resolution #14456 established Seattle as: The City of Flowers. Yet, back in the 50s and 60s it was unquestionably "The Jet City." It was easily the popular nickname for the city on Elliott Bay, due clearly to the prominence of the aerospace industry, especially Boeing.

Don't Think Twice, It's All Right
To confound matters even further, as far back as 1869 the label "The Queen City" (shortened from The Queen City of The Pacific Northwest) was sporadically used after it was coined by real estate agents. In the end, Charlotte, North Carolina adopted the Queen City moniker. However, both pet names (The Jet City & The Queen City) continued to hang around Seattle for many years, being adopted by and incorporated as the names of many local businesses.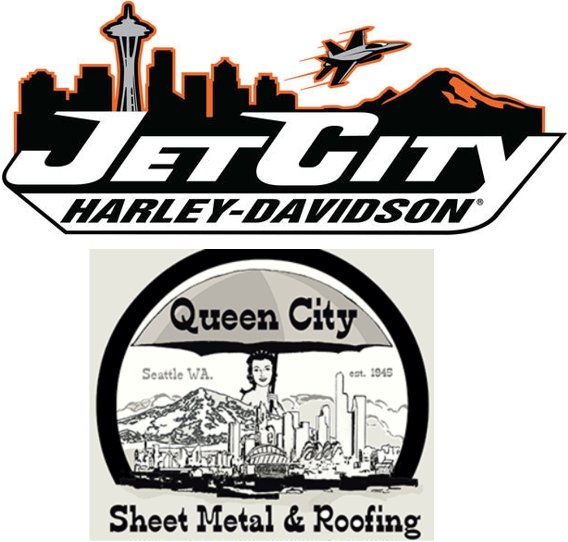 So it was, when Bob Dylan and Joan Baez came to town for their concert in 1965 they definitely arrived in The Jet City. In fact, it was exactly one month to the day before Bob Dylan turned 24, on the 24th of May. Joan Baez had just had her 24th birthday four months earlier, on January 9th. It wouldn't be a stretch to say Bob and Joan were just a couple of kids comin' to town! The two folkies had performed together at The Queen Elizabeth Theater in Vancouver, British Columbia just two weeks earlier … on Friday April 9th.

Now, on Saturday April, 24th, 1965, Bob Dylan and Joan Baez were appearing for one night only at the Seattle Center Arena (earlier known as The Civic Auditorium and later as Mercer Arena). Joan was the headliner on the bill that evening, as the simple fact was, at that particular moment in time, Joan Baez was clearly the bigger name.  Early in Dylan's career, Joan often invited Bob on stage with her at her concert performances, and now on this particular US concert tour, (the first of Dylan's career) it had basically become an extension of that practice by Joan with Bob now receiving co-billing.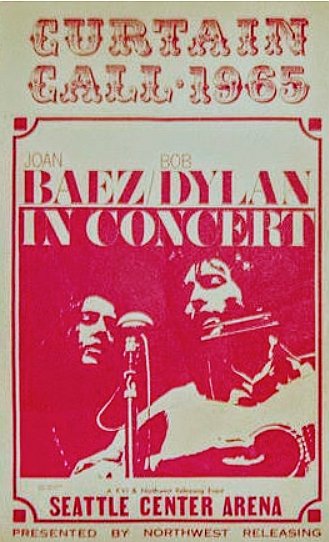 That night, at the Seattle performing arts venue, concert goers received an exclusive four-page program designed especially for that Joan Baez – Bob Dylan one night engagement and was available only to those attending that specific concert. The Arena, with a seating capacity of 5,000 to 8,000 (depending on seating configuration) was located at the corner of Mercer Street and 4th Avenue North. If you were to drive by that location today you would no longer find the historic Seattle venue. Three years prior to the Baez/Dylan concert, the Seattle Center Arena had been given a facelift for the 1962 Seattle's World's Fair. However, after housing hundreds of concerts and sporting events over its 55 years of existence the arena was demolished in 2017 to add an area for building stage sets for the Seattle Opera and also provide additional office space for its staff in the attached McCaw Hall (formerly known as the Seattle Opera House). The original building built in 1928, and initially conceived as an ice arena, had eventually transformed into a multi-purpose venue. The original building's architecture was in a Romanesque Revival style, but in '62 it was decided to brick over that original facade, hopefully giving it a more modern appearance for The Century 21 Exposition.


Ain't That Just Like A Woman
As previously mentioned, this particular tour was headlined by Joan with Bob essentially there as her guest. Bolstered, at the time, by her strong female fan base the concert attracted many young women supporters of Baez. According to reports, these female concert goers more readily recalled the obvious romantic connection between the two performers as they sang their duets and gazed into each other's eyes, while apparently the young guys in attendance seemed more impressed with Dylan's folk-guitar prowess and intelligent lyrics.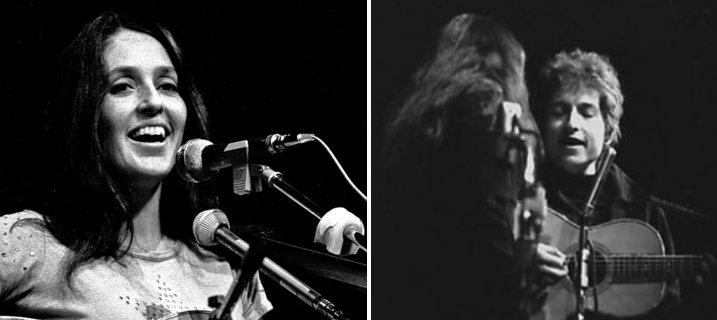 Mr. Tambourine Man
Joan Baez had begun the concert performing solo. That was followed by Joan and Bob singing their duets. Then in Dylan's solo set he sang "With God On Our Side," "Talkin' World War III Blues," "It's Alright, Ma (I'm Only Bleeding)" and "It's All Over Now, Baby Blue." Dylan's performance of "It's Alright, Ma (I'm Only Bleeding)" was particularly memorable for most concert attendees. The arena totally exploded with applause following its performance.

We won't pretend to present the following concert videos, from 1965, as being from the Baez/Dylan concert in The Jet City. However, these performances are easily within a few months of their appearance at the Seattle Arena and are truly representative of their performances from that era. First, here's Joan Baez, from a concert appearance on June 5th 1965, singing "500 Miles" … a song written by Hedy West, a female folksinger/songwriter belonging to the same generation of folk revivalists as Baez and Judy Collins. (Sidebar: Country singer Bobby Bare did a version of this song called "500 Miles (Away From Home)" with the same melody but slightly different lyrics.)


By 1965 Joan Baez was a seasoned performer. She had made her 1st concert appearance in 1958 at The Club 47 in Cambridge, MA. when she was only 17. As a complete professional, she was familiar with the art of involving her audience in her on stage performances.
Rainy Day Woman
On A Night Like This
Because Bob Dylan's performance of "It's All Right, Ma (I'm Only Bleeding)" received high marks in reviews from his Seattle concert, here is an era-appropriate video of Dylan doing that amazing rhyming-lyric filled tune. In the event Dylan's early pre-rap-style poetry isn't your thing, his more melodic "Baby Blue" has also been included.


Most Likely You Go Your Way & I'll Go Mine
So, Bob Dylan and Joan Baez had played the Queen Elizabeth Theater in Vancouver BC on April 9th and then following their Jet City performance they flew to England and on April 26th arrived at the London Airport where they held a press conference, which included short interviews. This trip to Great Britain would be Dylan's first official concert tour. He had invited Joan and promised her spots during his shows, in part to reciprocate her kindness when she included him in her earlier tours. At this point the Baez/Dylan romance had been very well documented. However, after Joan's arrival in England, Dylan never followed through with his invitation to Joan, breaking Baez's heart and ending their 2-year, music-fueled romance.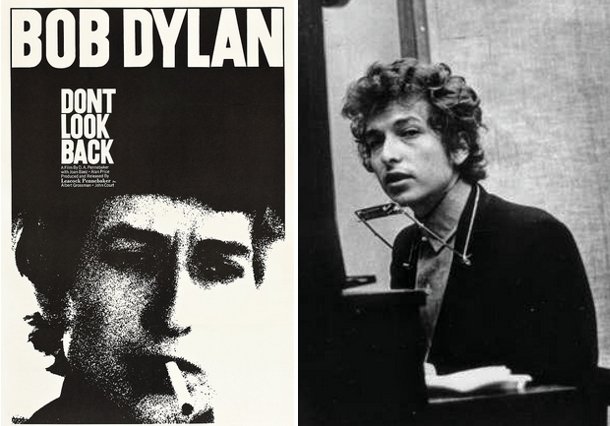 This 1965 Dylan tour of England was widely documented in the film by D.A. Pennebaker who used his footage of Bob's first solo tour in his renowned documentary film "Don't Look Back." released in 1967. In a 2014 film critics poll by Sight And Sound (the British monthly film magazine published by the British Film Institute) it was voted the 9th best documentary film of all time.
Desolation Row
Five days following the Bob Dylan/Joan Baez appearance at Seattle Center Arena the Jet City experienced a magnitude 6.7 earthquake on April 29th. The 1965 quake had a maximum perceived intensity of VIII (Severe) on the Mercalli Intensity Scale. It caused the death of seven people and about $12.5 to 28 million in financial losses in the Puget Sound region. Interestingly, there were no reported aftershocks.
The Times They Are A-Changin'
The city in the shadow of Mount Rainier is currently known most prominently as the Emerald City, firmly embracing that nickname since 1982. Although, sometimes it's referred to as Rain City, for obvious reasons, and often designated as the Coffee Capital Of The World. The Seattle Center Arena no longer exists. Joan Baez and Bob Dylan have not been in a romantic relationship for more than 55 years. Dylan is now 79 years old (80, in May) and Baez is 80. Bob recently (December 7, 2020) sold his entire songwriting catalog to Universal Music Publishing Group for $300 million dollars. Joan Baez's current estimated net worth is $11 million dollars.  Seattle's population in 1956 was roughly calculated to be between 467,591 and 557,087. The current 2021 estimated population of the greater Seattle metro area is 3,461,000. The most recent earthquake in the Puget Sound region was a magnitude 6.8 and known as the Nisqually quake. It shook the area 20 years ago (on February 28, 2001) causing billions of dollars in damages. Bob Dylan was all set to head out on a 2020 tour when it was canceled because of Covid. In June 2020 he released his 39th studio LP, "Rough And Rowdy Ways." It's his first full length album of original songs in 8 years.