On October 4, 1971, I was filling in on KAYO for Don Lane, from 8:00 P.M. until midnight. Our control room was at the back of the building and had big windows that swung open wide. Listeners would drop by and visit. It being a summer night, there were bugs flying around too.
I was reading a live spot and took a breath – something was in my throat and I coughed. I choked, "I think I inhaled a gnat!"
Two days later, there was a package in my mail. A couple of guys listening at work sent me a custom made Gnat Trap. I've carried this prized possession with me ever since that night forty-nine years ago.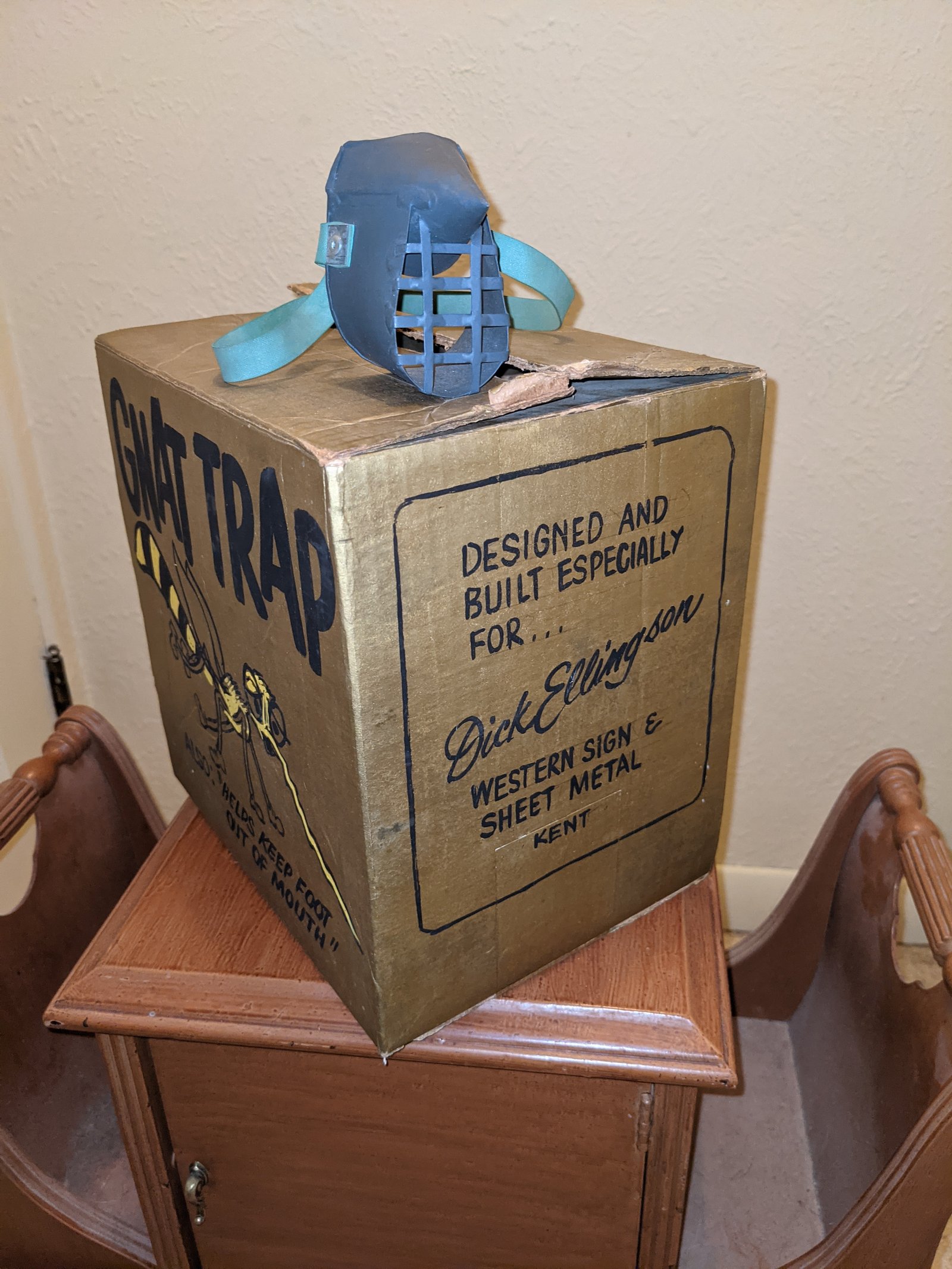 1 visit(s) today