Dave Dudley's "Six Days On The Road" has a strong identity as a Country song, but in 1963 when I first became aware of this Truckin' little diddy I was a deejay at a Top-40 station! I'd just been hired by Gary Bruno (Taylor), at the time the PD of KSEM in Moses Lake, and Gary had already added "Six Days" to the station's current records rotation.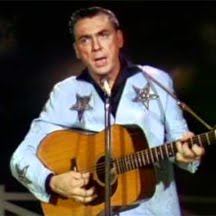 The song eventually made it to #2 on the National Country Music Charts and showed up at #32 on the Pop Charts with some stronger showings regionally. It wasn't, of course, the only Country song played on Top-40 stations in '63 … there was (among others) Johnny Cash with "Ring Of Fire" (#17 • Billboard) and Brenda Lee's last Top-10 Pop Hit • "Losing You" (#6). However, it was undoubtedly the 1st hard core Truckin' song to aquire national attention and eventually unleash a pandemic of Truckin' tunes to follow … everything from Merle Haggard's "White Line Fever" to Little Feat's  "Willin'."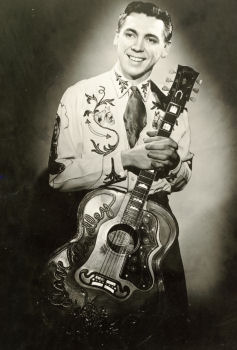 Dave Dudley (nee: David Darwin Pedruska) was a Wisconsin born Country singer and although "Six Days On The Road" certainly became his signature song, it wasn't his biggest Country hit. In 1969 he had a #1 National Country chart topper with "The Pool Shark." He amassed a remarkable number of Country hits following "Six Days," with his final chart appearance in 1980 with a forgettable #77 tune titled "Rolaids, Doan's Pills and Preparation H."
"Six Days" was written by songwriter Earl Green & Muscle Shoals Recording Studio songwriter Carl "Peanutt" Montgomery and Dave's version was released on the small Minneapolis label Golden Wing Records. At the time Dudley was living in the Minnesota city and lead The Country Gentlemen who appeared regularly on KEVE Radio (now KYCR-AM • 1440) and at the Gay 90's Club.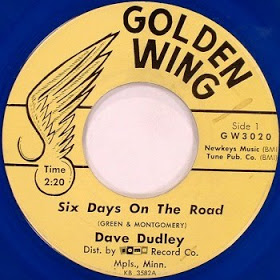 There have been many cover versions of this truck drivers' anthem recorded by everyone from George Thorogood & The Destroyers to Steve Earle, The Flying Burrito Brothers and Sawyer Brown. It remains, perhaps, the most memorable of all truck driving songs.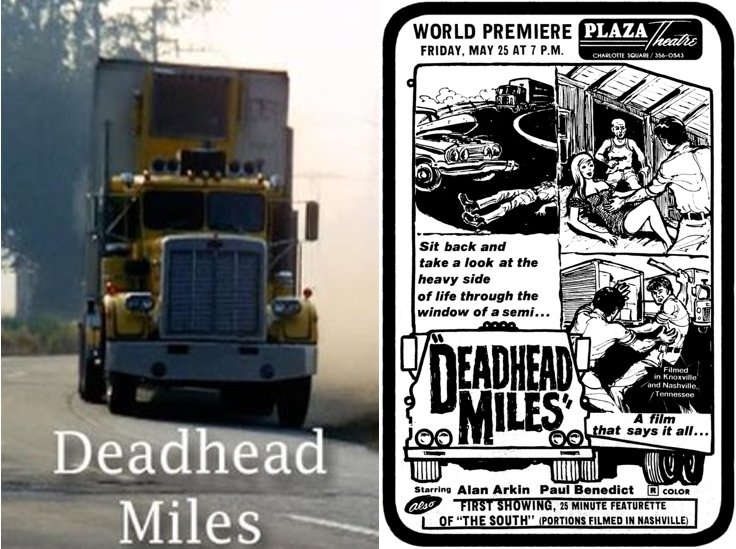 In 1972 Dave Dudley and singer-songwriter Tom T. Hall wrote the soundtrack music for the movie "Deadhead Miles" featuring Alan Arkin as a cross-country truck driver hauling stolen goods. The soundtrack was laced with Dave's rendition of trucker-themed songs such as "A Piece Of The Road," "I Won't Go Down That Road Again," "White Line Fever" and "One More Mile." Dave Dudley and Tom T. Hall also did a duet of "Day Drinkin'." The music was good, but the movie was rated a stinker!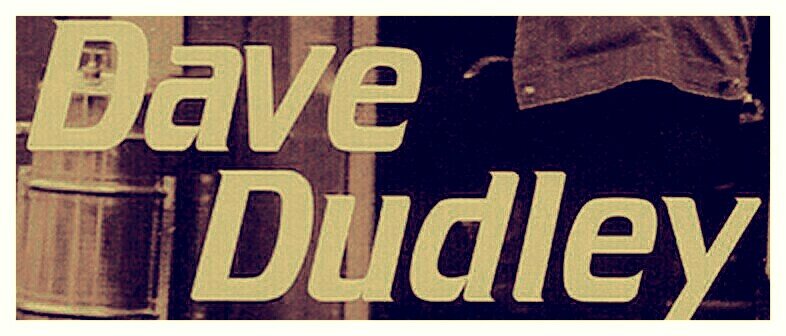 Here's Dave Dudley in 1979 performing in Germany with the popular German country music band "Truck Stop" singing his all-time Country classic "Six Days On The Road." Click twice on the video link, first time to go to Vimeo and second time to start the video.
Video credit: Country Tunes YouTube Channel, visit
here
.
1 visit(s) today