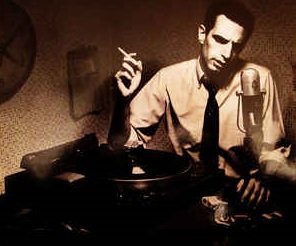 I'm thinking of a sound like the 1960s-1970s KVI, an adult sound, but with a modified Oldies format. If I were Program Director of a great metropolitan radio station, my Oldies station would not use the term "Oldies". The station would play Billboard's popular hits from the 50s, 60, and 70s. There would be an occasional song from the big band era, instrumentals and a rare jazz tune, not "Smooth Jazz."
The personalities would refer to the call letters on station breaks, not a moniker or mascot.
A playlist of 4,000 songs (minimum) to choose from, would be the basis of the record library (digitized of course). There would be no restrictions on what music is chosen by the jock, hour by hour, so long as it was within the record library, and not played twice in one day. There would be no recounting of the year a song was released or artist info. I find that to be boring. That was done in the "History" specials and that is where that belongs. The music would play and the jocks would talk about local happenings and whatever personality they can inject, without horns, buzzers or morning zoo effects.
Songs that have been "tested" by focus groups and played to death on other radio stations, would be restricted to minimum play.
There would be hourly news, with a sports recap when warranted, plus traffic and weather.
Ideally, there would be LIVE jocks 24/7. But, it could be automated if necessary.
That's just part of what I have envisioned.
Of course, I would have won the lottery and have 300 million dollars to play with, until the ad revenue started rolling in.
And, of course, the money would be hauled in on pallets. Advertisers would be lining up to get airtime. The station would be heavily promoted.
Don't wake me, I'm dreamin'.

Moe Howard – I'm Broadcasting (0:02)
1 visit(s) today