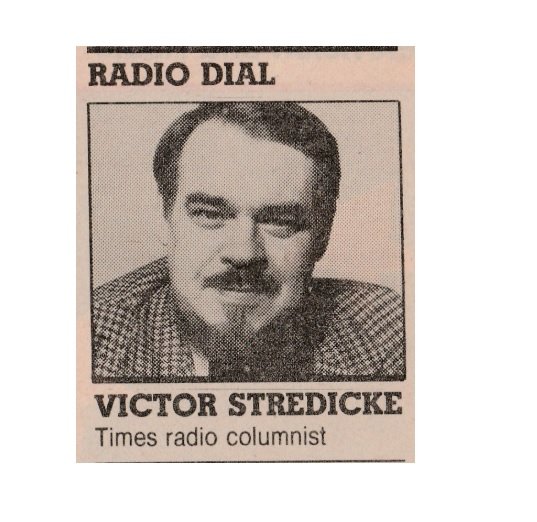 March 13th 1983 – – Mountlake Terrace's KKNW, 1510 kilohertz, tiptoed back onto the air in February, and now is prepared to dance the day away. Because the station went dark six months ago, its engineers were required to re-establish the signal pattern. The station operated only limited hours during the testing period. Last week it began a regular sunrise to sunset schedule with a format which folks in the music business call "Urban contemporary". Joel Bernard, program director and a weekend announcer, said the format catch phrase may be useful, but it is misleading. The predominant music of KKNW's format also could be called rhythm and blues. Bernard prefers "dance music". He even has misgivings about that description. "Hey, if you want you can call it disco – another bad word," Bernard jokes, Just to set us straight on a bit of contemporary history, Bernard pointed out that disco was not, and is not, a downtown phenomenon. Nightclubs in the suburbs popularized disco. "Suburban, not Urban", Bernard emphasized, "and so far, our Suburban listeners love it!". Still on deck for KKNW, a 24-hour broadcast day. But more tests, first.
Southern Exposure –
The Chehalis FM station, KELA FM, has changed its name to KMNT. At the time the station sought permission to change call letters, Mount Saint Helens was on everybody's mind. Steve Reichert, program director conceded it hasn't been that useful, the letters KMNT don't exactly slide past the tongue. What Reichert has decided, however, is that KMNT stands for Country Mountain. The station's format is contemporary country music, supplied by TM, a music service. Sister station KELA-AM remains intact, with a middle-of-the-road format. Reichert said KMNT has applied for a power increase, from 28,500 to 100,000 W and transmitter relocation, to Krego Hill, Lewis County, 1400 feet. "Actually there are parts of the country that would consider 1400 feet a pretty fair mountain." Reichert said.
Twisting the dial –
Steve Lloyd, formerly of KYUU, San Francisco, and KING-AM Seattle, is the new afternoon personality at KTAC, Tacoma. Lloyd born in Walla Walla, is married to a Tacoma native, so I guess it's fair to say "Welcome Home". Gary Bryant, program director, is taking the morning shift at KNBQ until he can find the best person in the market. Bryant said he has 30 applications – – 15 from Seattle… KNBQ has applied, however for a hyphenated home. It is seeking the right to say "KNBQ, Tacoma-Seattle, like Tacoma's TV stations.
1 visit(s) today